Image of the Moment:
Funny kitty haircut!!! Man, that is one pissed off cat... I got the image from a forward, to read what the forward said go to Photos by Other People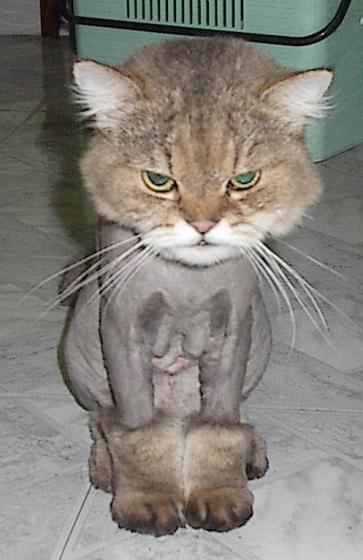 Images!
Photos by me:
THE PHOTO WALL
Touristy Photos by Me
Nature and Animals (By Me)
Random Other (By Me)
Photos by other People
Photos Submitted by Visitors
Visitor's Album
Images:
Music Images
Other Images
Wanna submit a photo for the site? Upload it to the Visitors Album, and you might see it in the "Photos submitted by visitors" section.